I am a preppy, and have several hobbies that I spend my free time enjoying with my family and friends. I have been cutting back on my hobbies since I don't have much free time to really enjoy them, but someday when things slow down a little, I hope to pick all of them back up.
Golf
Photography
Genealogy
Cars and Jeeps
Gamming (Chess, Playing D&D and other RPG games)
Boating and Sailing
Book Collecting
Reading
Blogging
Martial Arts
Cooking
---
Boating
I have always been into boating starting at about 20 with my small racing laser sailboat and currently a 26′ Chaparral 240 Signature cruiser. I have always been in love in the water having spent 21 years in the US Coast Guard Auxiliary with countless hours patrolling these waters. Here are a few of my favorites.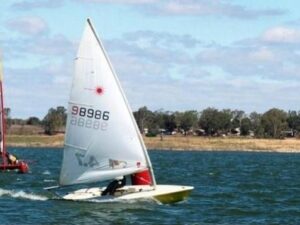 1975 Laser 14, "Bubble Yum"
This is my 1975 Laser sailboat that I used for a few years in the Shrewsbury river in the 1990's. Linda and I had so much fun on weekends racing around the islands. We sold her around 1992 and upgraded to the Macgregor a year later. I sure do miss this one a lot.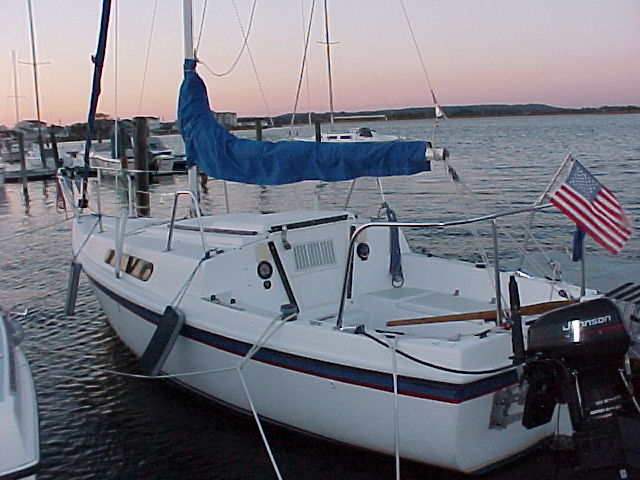 1970 Macgregor 21, "2nd Wind"
This was our first 'real' boat and something that kept us mostly dry and out of the water. The swing keel was amazing and gave the boat stability in high winds but was able to be pulled up to travel in shallow water.
The boat belonged to an author who wrote a book on her and named he "2nd Wind". We sold her around 2001.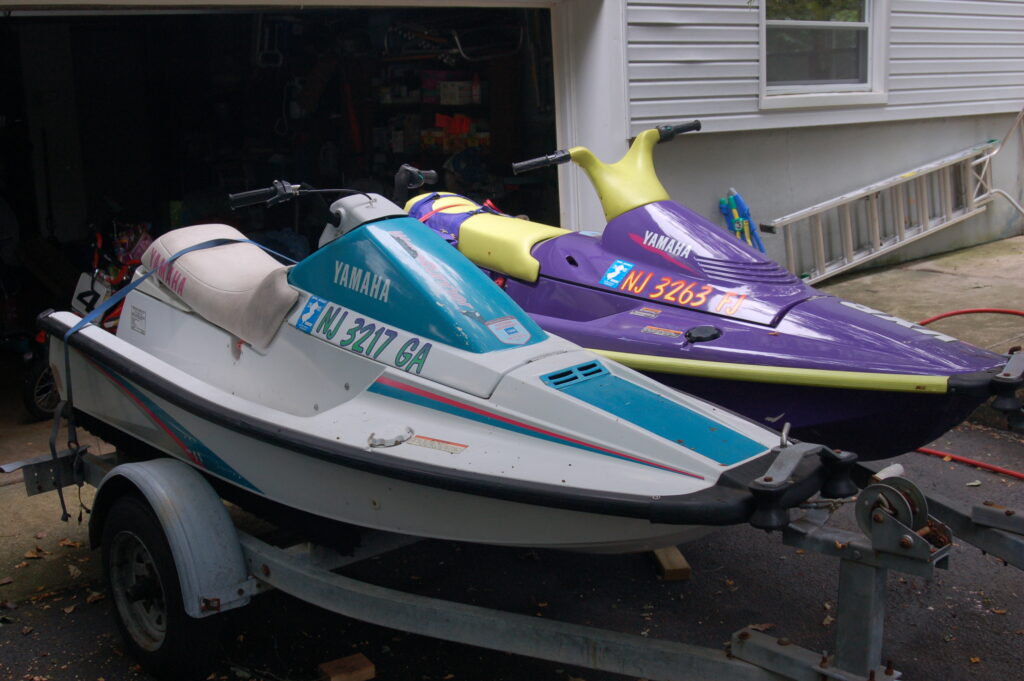 Yamaha WaveRunner's (1992, 1994)
Linda and I bought these in 1995 for about $2000 and still have one today (the 1994 VXR in purple). This was another toy used just about every weekend to get out on the water and just have fun. They have been sitting for a number of years but it is undergoing a full restoration in 2023 getting ready for the summer boating season.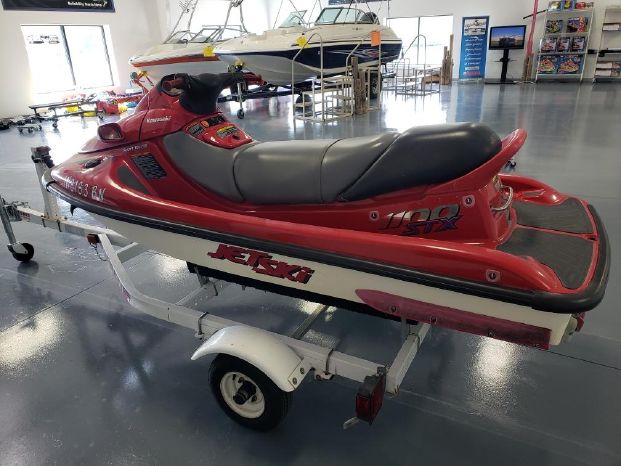 1998 Kawasaki 1100 STX Jet Ski
This is one I bought in 2005 from my mother after she upgraded to a small fishing boat (below). She bought it from the owner of Garden State Roofing and Siding who used it in the local rivers.
This too has been sitting for about 10 years but has just completed a complete restoration and is ready for the summer season.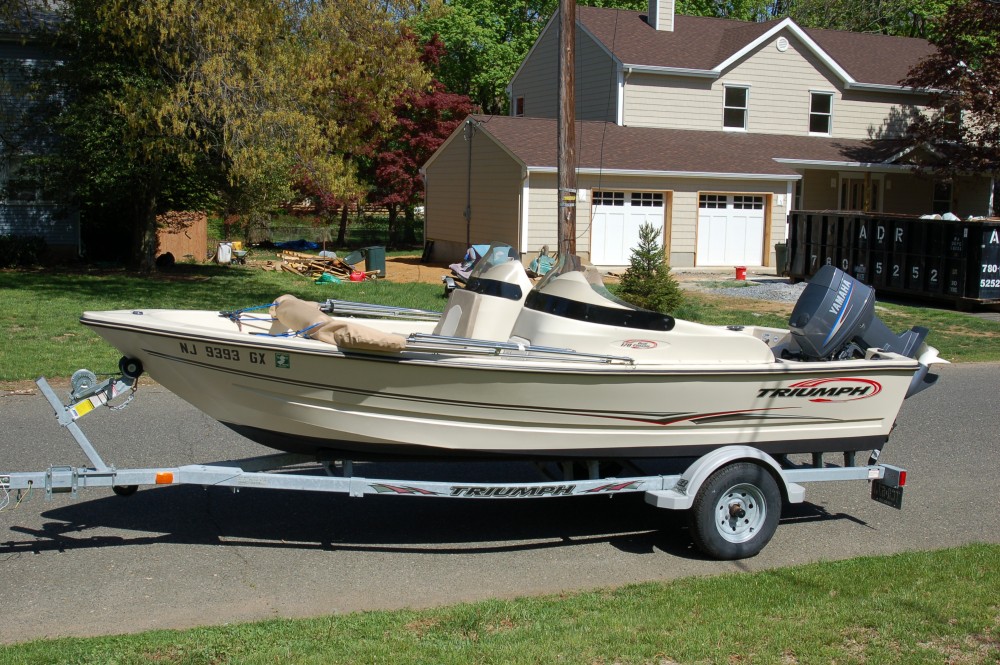 2004 Triumph 170DC, "Jersey Blues"
My mother bought this new in 2004 and used it for about 10 years very lightly, then sold it to me around 2014. I have cared for this using it 1-2 times a year for fishing, tubing, or just spending the day on the water. Very low maintenance boat.
We traded this in 2023 for the Chaparral below.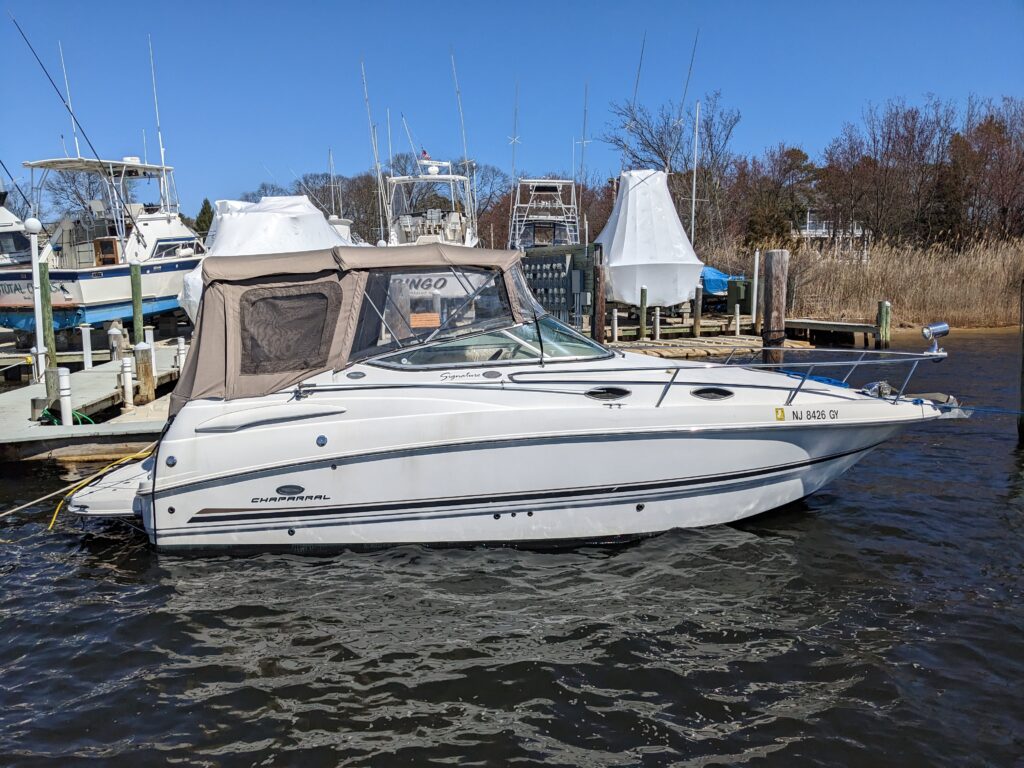 2006 Chaparral 240 Signature, "Tot-Sea"
Our current boat that we bought in 2023 and moor in Sea Bright, NJ. She is compact cruiser at 26′ with a Volvo 270 HP motor which is plenty to do just about anything (fish, water sports, weekend cruises). Looking forward to many family time spent on this well kept gem.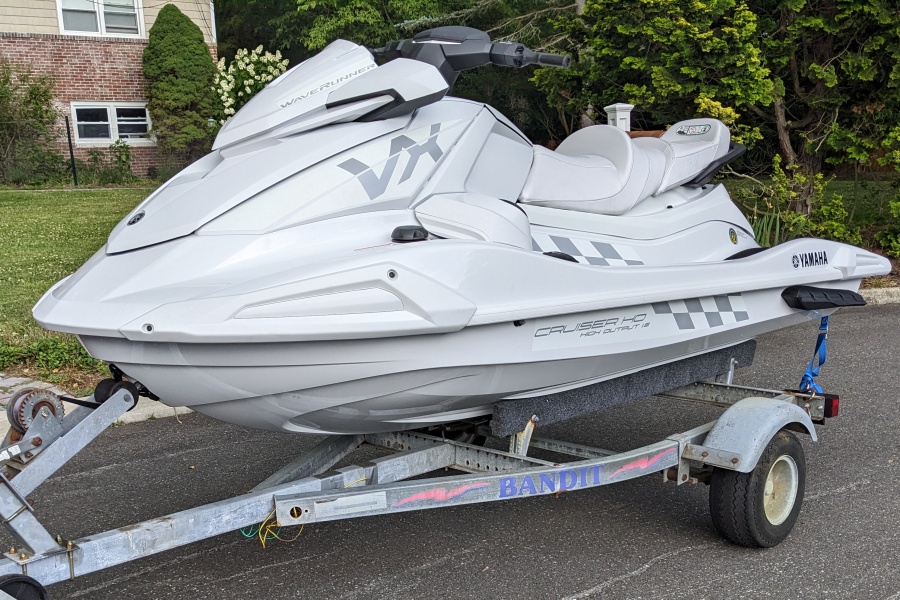 2023 Yamaha Waverunner VX Cruiser HO
After 25 years, we are replacing our Yamaha VXR with an VX Cruiser HO in white. Complete with the RIDE system and audio, she will be a joy to use on the rivers and in Sandy Hook bay.
The VXR was a fantastic JS for many years and may see the water again after a whole engine rebuild, but likely will not get to rebuilding it until after I retire and have more time to spend on it.
Boating will always be apart of my life and I truly enjoy time on the water caring for these boats. I am S.C.U.B.A certified and was on a underwater rescue team for a number of years and love just about everything on or under the water. It is my happy place and I love to share this time with friends and family.
---
Cars
I am a very simple person with few needs and wants, and a Jeep fits my personality perfectly. My wife and I bought our 1989 Jeep Wrangler 30 years ago and have been driving it ever since. For the majority of that time, it was kept in its original condition with just minor mechanical improvements to correct design issues.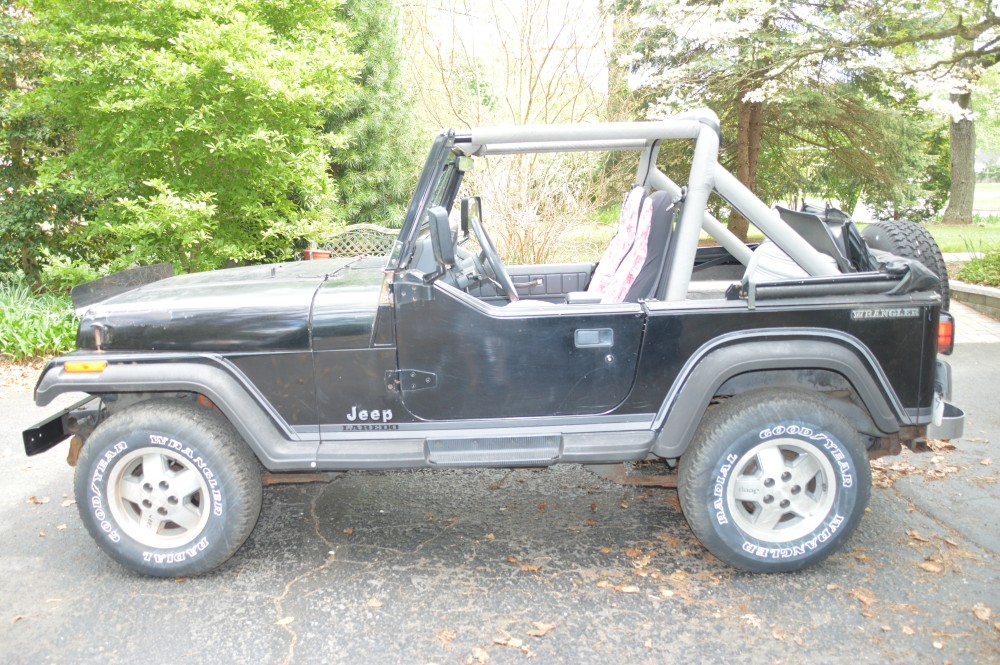 Around 2020, we did a lift on the jeep and installed larger tires with rims, new bumpers, and updated the interior a little. Still a joy to drive and she comes out of the garage a few times a month in the summer.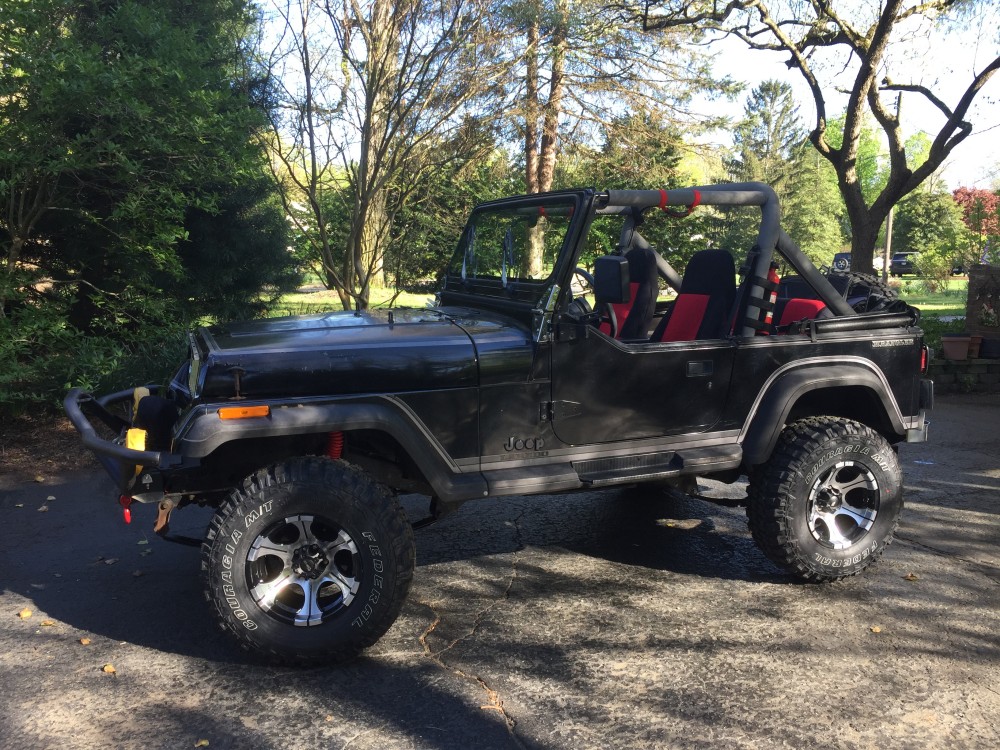 Recently we expanded our fleet to also include a little Miata roadster. I truly enjoy cruising in a convertible both the Wrangler and roadster are perfect cars for doing it. Plus its nice to have another car project to rebuild. Since I tend to keep my cars for many years, I plan to keep the Miata well into its classic years (in NJ, that is over 25 years).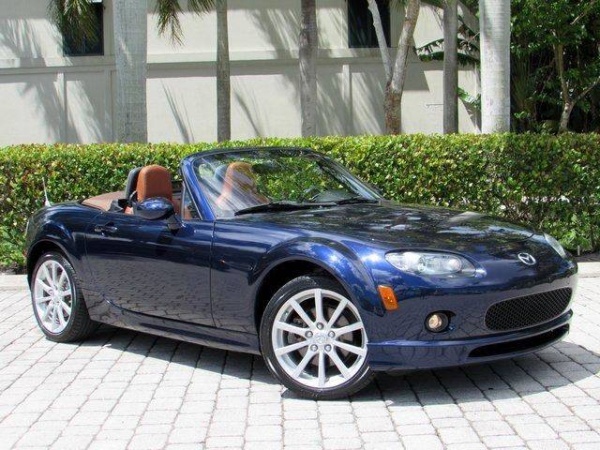 ---
Genealogy
I have been researching my family ancestors for over 15 years and have traced over 30 generations before 1000 AD. I have lots of records and pictures and I plan to organize them and display them in ways to make it easier for others to research their family tree's.
I am migrating my very large family tree database to FamilySearch.org but since they do not allow uploads, I will need to do it one person at a time. This will take a few years but I feel well worth it in the end as I have GB's of family photos and records going back many generations that can be properly preserved there.
---
Golf
I have been playing golf since I was 12 years old. I worked on a golf course at a very young age and started as a ranger (picked up golf balls on the driving range for Navesink CC). When I turned 14, I became a caddie and did that into my college years.
I played golf throughout high school and made my college golf team. I enjoyed playing different colleges in a competitive way but my true love of golf is based around the constant ability to improve myself and get better.
I took lots of breaks from golf during the past 40 years but my game remains pretty steady. While in college, I was a 2 handicap, around a 7 when I had time to play 1-2 times a month but shot up to the teens when I play 1-2 times a year. I coached golf for 8+ years really enjoyed teaching it to the kids. Now I play virtual golf with the kids about 1-2 times a month at golf cave and plan to install a Trackman simulator of my own in a future house someday.
All my kids play golf and still play today. They all played for their school teams at varies times and even joined some higher level competitions through varies organizations. I come from a golf family where most of us play and we enjoy time. My niece even played on tour.
---
Gamming
Interested in playing a game with me? I try to play at least once a week with family and friends and am always open to a chess match on Chess.com. You can reach me in the following platforms: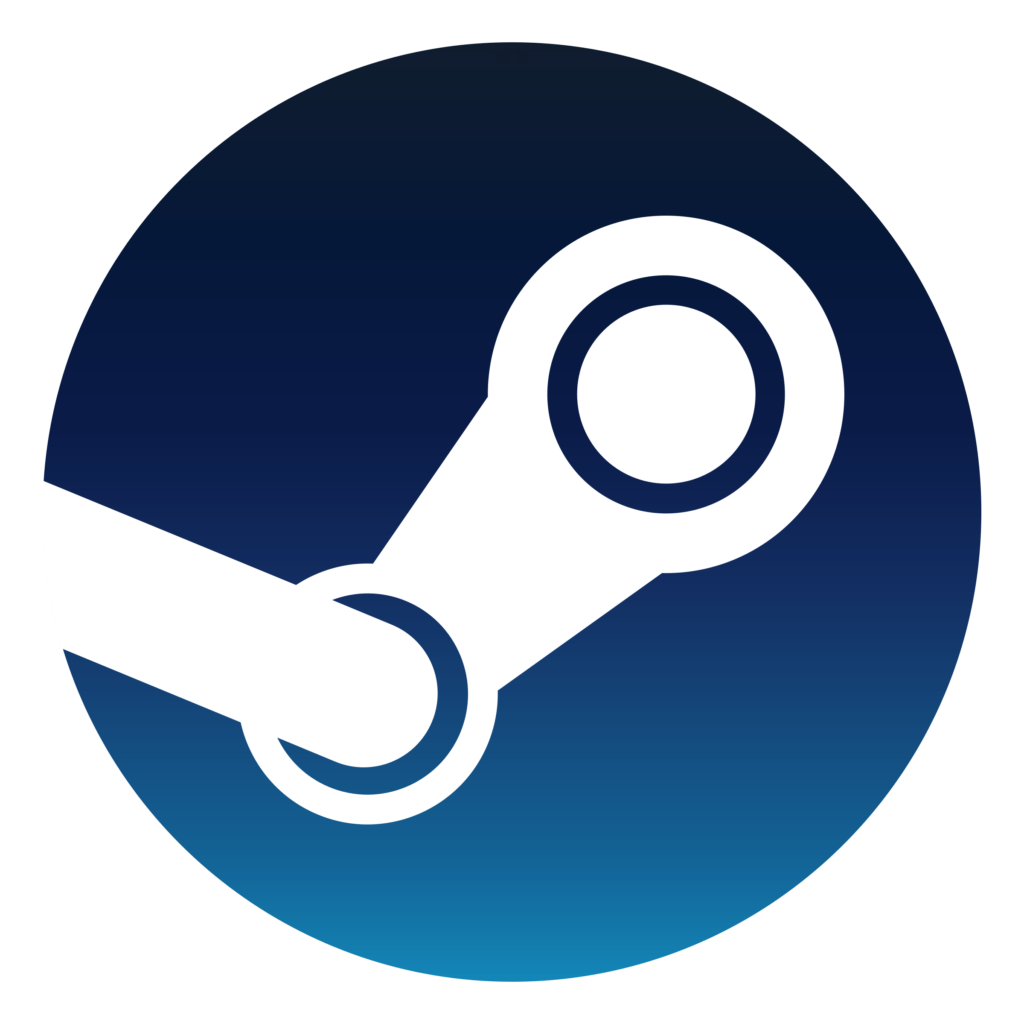 This is my Steam profile and always open to a new game if you are interesting and online.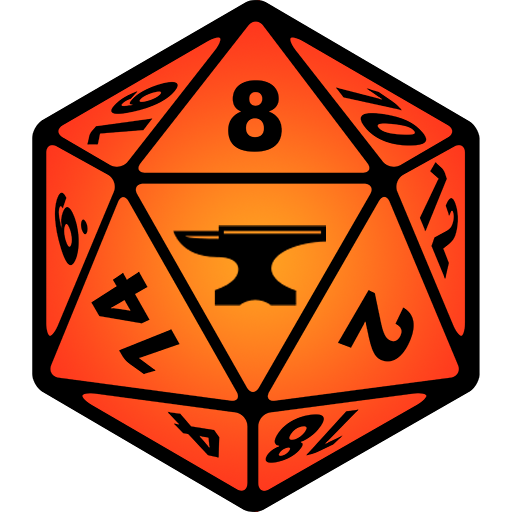 Fantasy Grounds is my Virtual Table Top (VTT) platform of choice, but looking for a new web based one in addition to this one. Web based VTT's are just a lot easier. If ever interested in a VG VTT game (D&D), let me know. I am also looking into Foundry VTT so stay tuned a web based game in the future.
I am just getting into playing D&D on Foundry and will likely switch over for most games in 2023.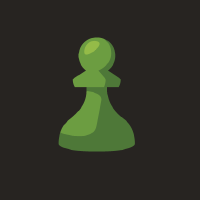 I've been trying to get better at chess and using Chess.com as my preferred chess platform. I do love a real table chess game but having the virtual one allows me to stop anytime and pick it up another day, which works well with my schedule.
---
Reading
I read a lot often 3 books at once and it is probably the single reason for most of the success in my life. I recommend it to everyone as the path to make lasting change in anyone's life. People often tell me that they are also readers and spend a good amount of time reading on the Internet, but it is not the same. Check out my books pages and give one of them a try and see what you think.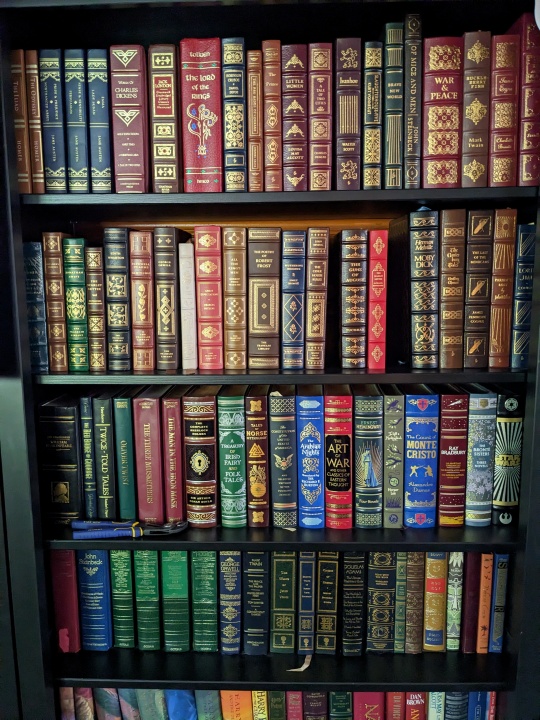 Leather Book Collection
I collect leather books of the classics and have about 100 so far. I usually prefer reading the eBook versions because it is easier to bring with me but a few times a year I do pull one off the shelf to read and relax. There is nothing like a well bound leather book in your hands, it just feels natural, and just what our ancestors did so many years ago.
---
I will add more details about my hobbies as time permits. Please feel free to leave a comment or email me with any questions. Thanks for looking.